Give life to a virtual garden by spilling water in the well.Un giardino virtuale prende vita versando acqua in un pozzo.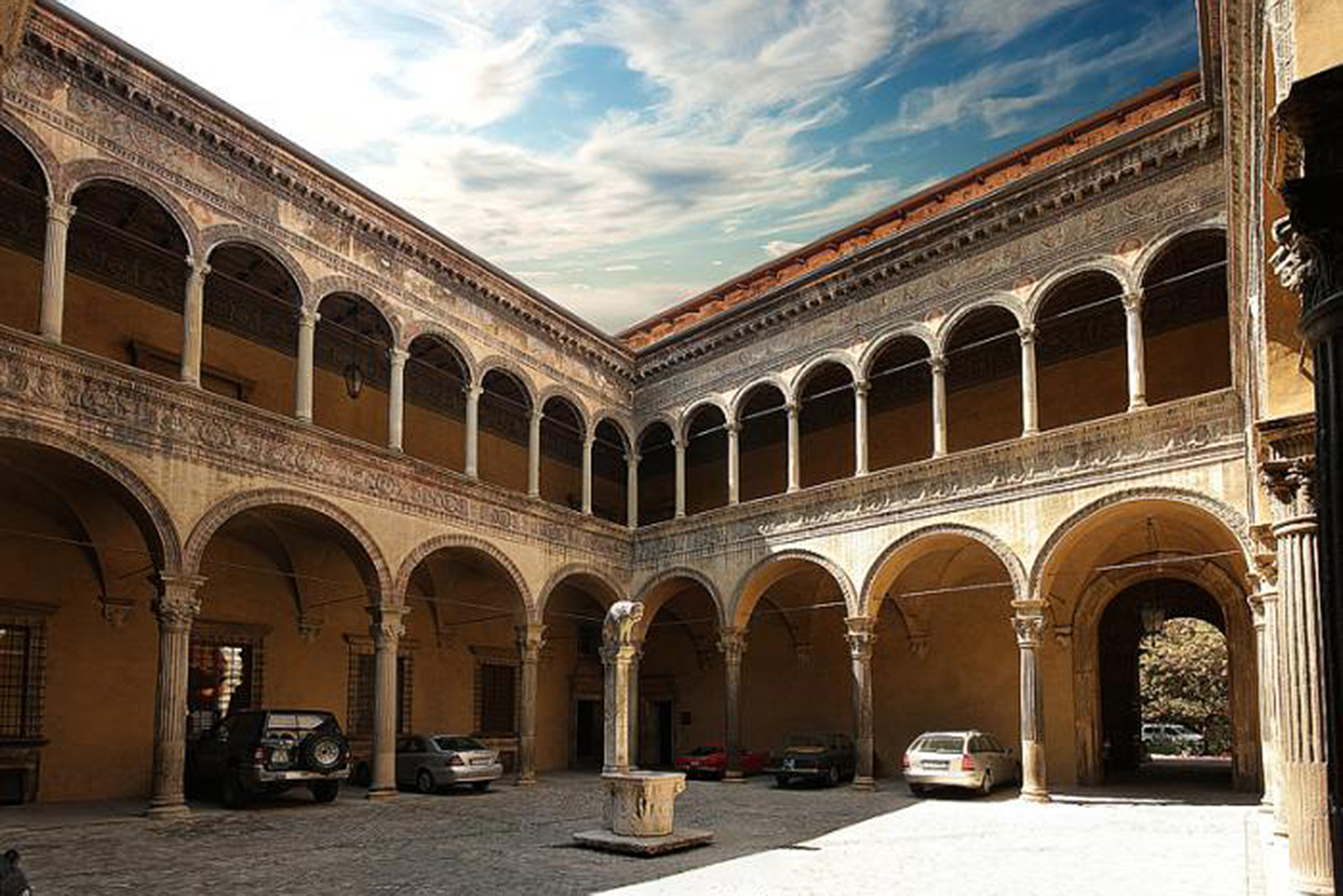 BACKGROUND
"Spill Life 2 – Versus Natura" is the evolution of the interactive installation "Spill Life".
The revisitation is dedicated to the compelling cloister of Palazzo Bevilacqua Ariosti in Bologna.
"Spill Life 2 – Versus Natura" è l'evoluzione dell'installazione interattiva "Spill Life".
Il pavimento dello storico chiostro di uno dei più importanti palazzi di Bologna, Palazzo Bevilacqua Ariosti, diventa un giardino vivente.
THE PROJECTIL PROGETTO
The concept of the temporary art installation is to give visitors the opportunity to interact with nature in the cloister through the gesture of spilling to stimulate growth. Generated by this ancient gesture of spilling, the still life comes alive again in digital form.
Versando acqua nel pozzo al centro del chiostro, una videoproiezione crea sul pavimento un mondo naturale che cresce e prolifera più viene versata acqua. Ma appena smettete di versare acqua, la natura perde energia e regredisce.
Con un gesto semplice e simbolico, l'acqua crea una vita virtuale.
WHAT WE MADECOSA ABBIAMO FATTO
Project, interaction design, programming, 3d animation
Progettazione, design d'interazione, programmazione, animazioni 3d
In occasion of the art exhibition AS ABOVE SO BELOW curated by Eli Sassoli de' Bianchi and Olivia Spatola.
Sound design by Marta Coletti
In occasione della mostra d'arte AS ABOVE SO BELOW curata da Eli Sassoli de' Bianchi e Olivia Spatola.
Sound design by Marta Coletti.